Tag: Aboriginal Secrets of Awakening
Radio Show Wednesdays at 11am Pacific!
Listen LIVE online click HERE
Listen live on your phone: 401 347 0767
Check out our radio show's website!
Call in to Talk With Us! 1-844-390-8255
Dec. 14th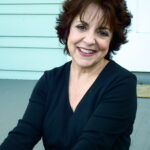 Today on Conscious Conversations, our guest is Robbie Holz, an Intuitively-Guided Practitioner of Self-Healing, Consultant and Award-Winning Author of two books, Secrets of Aboriginal Healing and Aboriginal Secrets of Awakening.
Following the ancient Aboriginal principles, Robbie Holz healed herself of Hepatitis C and fibromyalgia. Once a quadriplegic, her husband, the late Dr. Gary Holz regained feeling and increased movement throughout his paralyzed body.  She offers one-on-one sessions, online self-healing course and her speaking services.
Her website is http://holzwellness.com/
We love hearing from you, email us and join us on Facebook and Twitter and give us your suggestions of things to talk about, and we'll give you 15 minutes of fame by mentioning your name on the air!