Coaching
Consciousness Cohesion Coaching
I work with leading edge creators, entrepreneurs and risk takers who want to tranform their lives with Consciousness Cohesion.
It's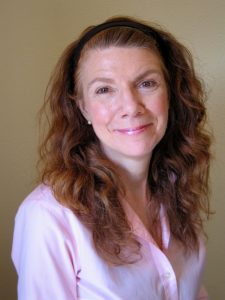 not about controlling the wind currents or the weather, it's about using your inner skills and conscious awareness to steer your course through life.
I hold the space for you to get in touch with your own inner wisdom, resulting in rapid growth and spiritual expansion. If you feel like there are any key areas of your life where you have been spinning your wheels, I can provide the traction to move you forward on your life path.
I passionately blend my intuitive ability and my grounded practicality, to empower and guide clients to success and fulfillment. I have over thirty five years of experience in facilitating personal growth.
Are you ready to take a quantum leap in your personal growth?
If you are truly ready to break free of your current reality and step into a new way of navigating your life, I am ready and able to support you!
Premium Coaching Programs –
Consciousness Cohesion Passion & Purpose
For leading edge creators, individuals ready to completely transform their lives.  Do you feel stuck in a rut, and want a jumpstart back onto your path? Want greater clarity about why you are here and how to fulfill your life purpose?
8 Weeks To Transformation – Group Coaching –  Join our wait list!
This program helps you get in touch with your vision for your life, and gives you traction to move forward towards achieving it.
This package includes a vision plan intensive, energy trainings tailored specifically to your needs, and coaching support throughout the entire process.
You will begin to see immediate results as you start the program, however we require  a minimum 12 week commitment (in order to fully ground and physically manifest your changes)
Got questions? For more information email [email protected] .
*Know* This is for you? To apply for this program, go here.
Consciousness Cohesion Business
For Business Owners and Entrepreneurs. Do you feel like you are spinning your wheels with your work? Want to regain your creative energy and momentum? Like to have full ownership and mastery of your business? Want to turbo charge your business results?
12 Weeks to Transform Your Business!
This program accelerates you to operate your business on a highly Conscious level.  You will gain exclusive techniques and access to unseen help that will allow you to effortlessly expand and grow it in alignment with your values and soul purpose.
This package includes an assessment of yourself and your business, energy trainings tailored specifically to your needs, and coaching support throughout the entire process.  There are bonuses for accomplishing milestones during the work!
You will begin to see immediate results as you start the program, however we require  a minimum 12 week commitment (in order to fully ground and physically manifest your changes) .
To join the wait list for this program, email [email protected] .
Mastermind Sessions
Small groups are very powerful.  Not only do you get personal attention from Joan, but you benefit from other's growth experiences as well.  I occasionally offer mastermind coaching to small groups.  To join the wait list for the next series. email [email protected] .
Testimonials
Benefits of Working with Joan
Confidence [working with Joan] has given me the confidence to follow a path that I might not have otherwise taken and though it might be uncomfortable or even scary at times, with the support and guidance from this class, I ventured and have definitely gained!!
Trust I had always heard the saying "let go and let God" and thought it really wasn't possible. Always wanting to be in control of my environment, I thought I had to make things happen. …I have learned to trust the Universe in providing and presenting opportunities to take advantage of that will be of benefit to me and those around me.
Unearth my abilities  …I didn't realize all that I was capable of. I have been able to literally dig up those abilities, be comfortable with them and know that it was ok and to trust what I was feeling, hearing and/or experiencing.  I can better discern what and why I am feeling what I am feeling and can deal with it in a more positive and productive way.
Grounding  The exercises I have learned to help ground me throughout the day has kept me sane in my harried, stressful day of running a business, schooling my kids, being a wife and running a household. By grounding my home, office, car etc., it has brought peace to my environment and to the people around me. Grounding has enabled me to be centered in myself, given me balance and stability where before I sometimes felt so removed from what was going on around me.
Prosperity-minded teaching It has helped me to remove the pattern of thinking that got me to where I was. The "forward moving" thinking and goal setting encouraged has put momentum back in my life and that I don't have to peddle upstream any longer. It taught me that I wasn't going to make things happen through my effort – I just simply need to shoot out my desire, trust the universe and allow it to happen!
Manifestation  Oohh, this is a big one! Combining all things learned, grounding and centering, running energy, allowing and trusting, so many things have manifested in my life
Monetary abundance – we have savings accounts, both personal and business, with 5 figures in them! The Niagara falls money flow is happening!
Prosperity – prosperity is forward moving, non-stagnant energy.
We have revenue far beyond our goals, and the biggest benefit of our success is we are now debt free!
Finding My "thing" I found an area that I enjoy, comes easy and I really feel that I can assist people in their transformation. I have a great feeling of accomplishment.
Mentorship  There is a saying, when the student is ready, the teacher will appear. It was one of those times that I felt an opportunity was presenting itself and that I needed to make it happen no matter what. I felt that Joan could possibly be that mentor I had been in search of for a long time. Well, I did make it happen and the rest is history as they say. Joan has truly become a great mentor in graciously sharing her intuition, knowledge and experience. Joan, I so appreciate and value your guidance and support! ~Teri Garcia, multimillion dollar business owner and author.
"This has been life changing for me. Working with Joan has allowed me to want more for myself – it has opened up the possibilities. Before, I thought "that's as good as it got" but I was able to go beyond that to have something more authentic and deeper!" ~Patti Snyder, Department of Transportation
"Joan's diverse experience offers a unique environment for cutting through old, unsuccessful patterns. Often very subtle, her facilitation can reap big, positive change!" Kathleen K, Graphic Artist
"In working with Joan I gained clarity and wisdom, narrowing my focus and honing my direction. She served as a catalyst and facilitator for a life change of significant magnitude. Without her guidance the transition would not have been as robust or as natural and potentially could have been disastrous." ~Gordon Kaplan, InnerAthlete.com
"Joan took me from unfulfilled stay-at-home mom to aspiring – and inspired – writer. She was instrumental in helping me break down my "I don't have time" and "I don't know if I can do it" barriers. This has made my whole life more enjoyable – and cured my tunnel vision of the future." ~Cindy Hoyt, Author