Author Archive: joann22jn
Radio Show Wednesdays at 11am Pacific! 
Listen LIVE online click HERE
Listen live on your phone: 401 347 0767
Listen to TODAY'S PODCAST
Check out our radio show's website!
Sept 27th
Consciousness and Appreciating Our Differences. Today on Conscious Conversations, Joan and Janet discuss the wonder found in diversity. There is so much conflict and divisiveness in the world today. Consciousness is unity, and enjoys focusing into form for the fun of being different individuals with unique perspectives. Tune in today to discover how we can enjoy the contrasts and appreciate all the variety.
We love hearing from you, email us and join us on Facebook and Twitter and give us your suggestions of things to talk about, and we'll give you 15 minutes of fame by mentioning your name on the air!
We are multidimensional beings, so much more than just bodies and minds. Out energy exists both within and outside of time and space. We intuitively know that coming into this life but the world of density and effort diverts our attention. We quickly forget that we are Consciousness creating in form.
From the moment we're conceived, we're creating and absorbing impressions. Our bodies and energy systems are picture galleries. Our experience of the world is colored by all the data we collect.
By the time we're adults are hard drives are filled with every memory we've lived and every concept we've taken in. We're quite solidified in our beliefs about reality.
When we go through changes, we release anything that shaped our prior reality and create new ones. When our body/personalities are in agreement with these changes, or at least know what's coming up, it's easier. There may still be an adjustment but the discomfort is less when our body/personalities know what's coming up.
From the body/personality level, in order to move forward we need to delete our cookies. This can take time if we choose to "process", use rituals, or talk it out.  It can also take forever if you don't want to lose pictures or memories that you feel are precious. They may be painful, but you feel are significant to your identity.
At the next level up, in the mind, thought, Spirit realm, you can de-energize the cookies (you can symbolically blow them up, make them disappear, or highlight and delete them). But you face the same stumbling blocks.
The level beyond is Consciousness, where transformation is instant and effortless. It's a shift in dimensional frequency where you can still be "here", fully embodied and present, but not in the density of the story. Rather than clearing blocks or deleting cookies, you just step into a parallel universe where everything is different.
You don't need to think it out when you're operating as Consciousness. You come from a place of playful curiosity.  It's subtle but very profound. It's pictures beyond pixels, reality beyond atoms and molecules.
It's helpful to know that nothing you care about is ever energetically lost, even if it's gone from your experience. Everything still exists as Consciousness, you can imagine storing them in the cloud. As Consciousness we have infinite storage. A simple way to do this is to decide to 'delete cookies' when you go to sleep at night, and that anything you don't want deleted can get moved to your cloud storage.
Play with this for the next few days and see what happens!
Radio Show Wednesdays at 11am Pacific! 
Listen LIVE online click HERE
Listen live on your phone: 401 347 0767
Check out our radio show's website!
Sept 20th
Today on Conscious Conversations, Joan and Janet talk with, Dr Mmatheo Motsisi,  healer, mystic, Ordained Minister and author of Odyssey of A Healer. After extensive training in Integrative Healthcare, Spirituality, Physiotherapy, Chinese Medicine & Acupuncture, her passion for natural ways of healing propelled her to study Theology and Alternative / Complementary Medicine with Holos University in Missouri (USA).
Dr Mmatheo Motsisi has travelled extensively participating in Healing Practices & Rituals of Indigenous People of the World in Nepal, India, China, Africa, including the Native Americans in the USA.  Dr Mmatheo Motsisi  is based on her spiritual journey and the experiences of other healers, she has interacted with during her many travels. It was an intense study that spanned over a period of 10 years. She runs her Holistic Practice located in Johannesburg. She has developed a sympathetic understanding of the needs and problems of those entrusted under her care. Her website iswww.MmatheoMotsisi.com
Ever wanted to be in the conversation with Joan and Janet? Now you can!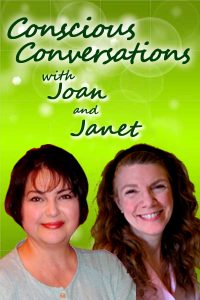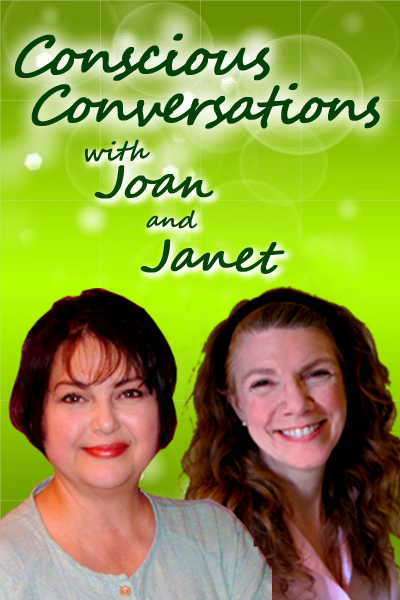 Come join us to play on the playground of Consciousness!  
CONSCIOUS CONFERENCE ZOOM CALL with Joan and Janet
Thursday, September 21st, 7pm Pacific,10pm Eastern
Call will be recorded both video *and* audio!
Lines will open for Q&A!
CLICK HERE TO REGISTER FOR THE CALL & HEAR PAST RECORDINGS!
Questions? Email consciouswithjoanandjanet@gmail.com 
We look forward to sharing the great community you will find here. Invite your friends who are looking for a place to stop and take a breath and feel our oneness. Live the Light! Be Consciousness experiencing, Consciousness evolving.
When I first started dating my husband, I could only hang out at his place for a limited amount of time. He lived in North Seattle and you could hear I-5 from his house.
I lived on Vashon Island, with less than 11,000 people. The city was just too noisy for me.
By the time we moved to Tacoma, I'd been back east caring for my mother and I thought that I'd become desensitized to city sounds.
What I hadn't counted on was an increased empathic sensitivity. The neighborhood we moved to had a growing population and the energetic noise got to be too much.
It's not just location, I notice the internet emanates a collective sound as well.
I believe we're all evolving as Consciousness and thus experiencing heightened abilities. For some people it's empathy, the ability to feel other people's feelings. For some it's telepathy or tuning into people's thoughts. For some it's clairvoyance, the ability to see on multiple levels. Precognition is the ability to know what's about to happen. Clairaudience means heightened hearing. You may be able to perceive through touch, or smell, as well.
When you first start having heightened sensitivities, you think it's you. I must be thinking these thoughts (until other people start to say them out loud). I must be feeling these feelings (even though there's no reason, your not triggered or tired). I must just be making this up.
As you become familiar with your awarenesses, you can start to discern whether it *is* you, or outside of you. You realize that you're always drained after staff meetings at work, because you're feeling the tension of all the people in the room.
For me the inner noise is quite remarkable. It's like listening to an arena full of people. You can't quite make out the conversations but you can hear the collective sound.
When you combine that with heightened empathy, feeling loved ones' feelings (regardless of what state or country they live in), it's a cacophony of vibrations. It can be quite frustrating or overwhelming, like living in an apartment building with thin walls; you can't make the neighbors turn their stereo down.
So, what can you do about it? There are several ways to handle the internal noise.
You can't make your neighbors turn down their stereo, but you can turn down your own internal 'hearing aid'. Imagine a dial for your sensitivity and turn it down a notch. For you this may not be a dial but a digital up or down button, press 'down' until the vibration subsides.
If it's an individual's communication (picking up on how your loved one is feeling) another technique is placing their energy in a window, to where they get the relief, answer, or solution they are seeking. You don't have to be everyone's personal healer!
Music not only drowns out external noise but can uplift your internal vibration as well. If you're vibrating higher than the collective, their energy can pass through without you being affected by it.
Play with these this week, notice what works for you, and see what happens!
Radio Show Wednesdays at 11am Pacific!
Listen LIVE online click HERE
Listen to TODAY's PODCAST
Listen live on your phone: 401 347 0767
Catch our ARCHIVES on YOUTUBE!
Check out our radio show's website!
Consciousness and Reopening Our Boxes. Today on Conscious Conversations, Joan and Janet contemplate the dynamics of opening up a box, whether interior or exterior. We put our stuff in boxes and take them with us. Join us as we explore what happens when, as Consciousness at play, we open up and reorganize in our lives.
My evolving awareness is that life is a creation of Consciousness, and we *are* that Consciousness. It's not accurate to say it's an illusion but it's a manifestation of our focus as Consciousness.
I use the term 'hologram' for this world, which isn't entirely accurate but then language cannot begin to describe the process of going from our infinite vastness into the density of form.
I also describe life in this world as a game, because to Consciousness, it is a kind of full immersion 'virtual reality' experience.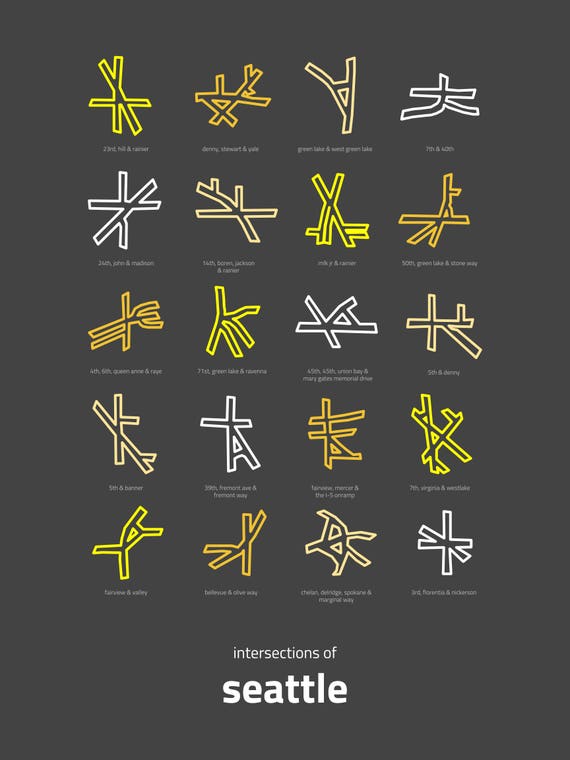 By Peter Gorman (for sale on Etsy*)
There are lots of ways to play this game, and there's no good or bad way to participate. You can dive in, completely unconscious, and feel tossed and turned by it. At this level you experience physical reality at it's most dense. In order to create you have to use a lot of effort and it takes a lot of time.
Another way to play is with some awareness, in the realm of thought and law of attraction. This takes less effort and feels more playful, as you use visualization and repetition (and vision boards and pink balloons) to make your ideas become real.
Yet when you're playing fully as Consciousness all the old rules go out the window. You have no need to try to manifest anything. You know that You are creating all of this as Consciousness, down to the smallest detail. You just show up fully in the present moment and respond to what is.
In fact there's no need to make anything happen in the hologram, because there's an infinite number of holograms with an infinite number of possibilities and outcomes. You just shift yourself to where the reality is unfolding in your favor.
However, even if you choose to play fully as Consciousness, it doesn't mean everything is just ducky.
If ever there was a time I wanted to change, fix, or manipulate the hologram, last month was it. The house we were living in had mold, and I'd been able to ignore it since turning off the furnace in Spring, but knew that come September there'd be problems again.
Life flows forward like cars in traffic and if you don't make conscious choices, eventually you'll feel that you're forced into them. You're not really forced into anything, but if you're driving without your hands on the wheel… or with your eyes closed…
What I observed happening over the previous month was possibilities arising and stepping towards each one. Reality reorganized around that possibility and I had the opportunity to check it out in body. Then it would shift to a different scenario as I became clear about my preferences.
What ultimately unfolded is perfect but completely different than I originally thought I'd wanted. When you play as Consciousness what shows up is beyond what you could possibly imagine and the house we're in now certainly is that.
While writing this blog post, I came across an illustration of the intersections of Seattle by Peter Gorman. When he first moved to Seattle, a friend told him that Seattle's layout is easy to understand. "It's all a grid," she said, "until it's not."
It's a perfect one-dimensional rendering of Seattle's three-dimensional intersections. Life has such intersections, just on a multidimensional level.
This game is infinitely complex. You come to places in your life's journey that are more complicated than mere crossroads. There are multiple possible options. In form you can only experience one option at a time. The good news is that there are no mistakes, as Consciousness you're running and experiencing all the options instantaneously and simultaneously.
Play it any way you feel moved to play it. And, if you choose to play it as Consciousness, it will start unfolding in surprising, sometimes bizarre, and sometimes delightful ways!