Create Your Reality Beyond Your Wildest Imagination 
Life is challenging. We may know there's a Consciousness Shift occurring, but it's hard to see that anything has changed. We're confronted with limitations every day. It feels like we're living in a fake reality TV show!
Yet there are moments of joy, glimpses of light at the end of the tunnel. Some days are filled with delightful synchronicity. It can feel magical, but it's all too fleeting. How can you hold on to that feeling and have it every day?
It's time to break through your limitations and seize the day. Take it to the next level. With my programme, you will gain skills not being taught anywhere else. These are unique Consciousness techniques I have developed, from my 35+ years of teaching and experience!
This work is subtle but profound. People create miracles in their lives from attending one meetup and learning *one* technique. Imagine having a dozen in your transformational toolbelt!!
You can navigate this new reality with skill and wonder and amusement!
The Create Your Reality Beyond Your Wildest Imagination Programme will:
Remember or discover who You essentially are and why you are here

Live life from the expanded perspective of Consciousness

Has a practical application in your everyday life

Gives solid tools and techniques to embody your Essential Self

Gives you traction to move forward

Empowers you to live life *as* your greater Self

Integrate any 5D experiences into 3D reality

Allows you to be connected with your Higher Self 24-7

Effortlessly navigate life with Conscious Mastery

Make decisions and take action as Consciousness!
We aren't personalities seeking greater spirituality, but Consciousness expressing itself in physical form.  You may be sensing new and inexplicable experiences of expansion. Your old world is crumbling away yet you feel unprepared what's coming next. Old personal growth and spiritual techniques are no longer working.
The Universe is calling for you to do what you are meant to do! We may know our reason for being here. Sometimes we have lost touch with it, sometimes we never knew was it was. Or we don't know how to express it in the world. This program provides solid support and accountability in breaking through to your next level of evolution.
Package A: 

    $97  
(17 videos, 2 audio recordings, $750 value!)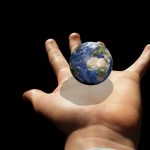 Includes
-Ignite Talk "Yes, We're Living In A Simulation (But we're not just avatars)!"
-Zoom recording "Consciousness Game Designer" Webinar
-Bonus video -"The Goodyear Blimp" Technique
-Create Your Reality Beyond Your Wildest Imagination, Thirty Days To Transformation Consciousness Training Series of 14 videos (+1 meditation audio). Videos include:
Anchoring in the body
Bigger Picture Thinking
Centering In The Hologram
Creating in Physical Form
Accessing Parallel Universes
Playing With Time
Evolutionary Frequencies
Portals of Possibilities
Out of Body Reference Points
And much, much, more!
Package B:

 $147  (a $1,500 value)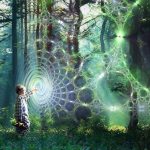 All of Pkg A AND+4 Live Q&A calls (recorded)
4 live Q&A calls, to answer all your questions
Timed with the release of the training videos Tuesdays, 1pm PST 18 July, 25 July, 1 August, 8 August
Will be recorded (if you can't make the call live, email in your questions)!
+ Private Facebook group
Additional support and community through a private, members only, Facebook Group!
Package C: $247 (a $2,000 value)
All of Pkb B AND +30 minute private Coaching "Jump Start" Session to begin your programme!
30 minute "Jumpstart" one on one session with Joan via phone, Skype or Zoom!
+30 minute private Coaching "Break Through To Your Next Level" Session to complete your programme!
30 minute "Break Through To Your Next Level" one on one session with Joan via phone, Skype or Zoom!