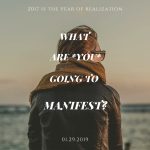 THANK YOU FOR SIGNING UP!
2017 Is The Year of Realization –
What are YOU Going To Manifest?
HERE IS YOUR RECORDING:
Loading the player …

We are in a collective evolutionary cycle, and 2017 is the year of bringing our focus into form; whatever we can conceive, we can make real. Learn how you can harness this energy to manifest your dreams and desires!
2017  is *Your* year to make things happen – IF you do it as Consciousness! What if You can really have precisely what you'd like? When you look back on this next December, where would you like to be? If you look back on this time, five years from now, what choices would you wished you'd made?  
Call is:  1-857-232-0155  Access code: 348256